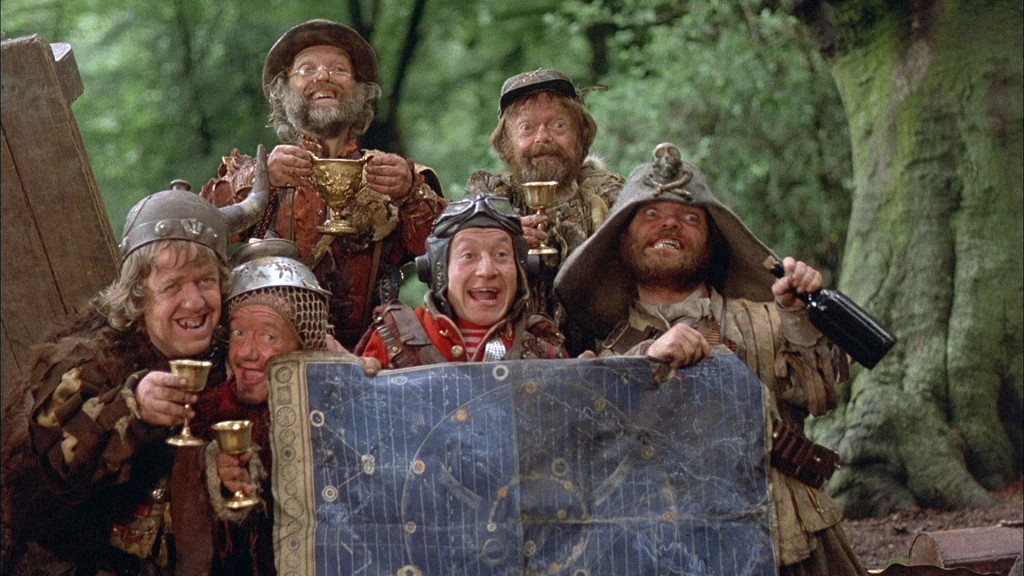 TL:DR 'be happy in your time management'
Apologies to John Spencer, but dang, he does give me good ideas. He recently sent this great post about how to work a 40 hour week. I have included his words here, verbatim.
Before you hunker down and start reading, I want to point out the first tip, and how it stopped me in my tracks. John has great ideas, and has proven himself to be creative and innovative.
But I can't get past #1: 1. Use prep time for real prep. Don't use that time to go to the staff lounge. Spend that time filling out rubrics, planning lessons, and getting your class ready for teaching.
What irritates me about this is the assumption that at any point in time I'm  making a choice about how I use my 55 minutes of prep time, and I can't imagine that any of my colleagues are allowed the same luxury. I feel like this is one of those Glamour magazine 'how to please your spouse' tips that makes no sense to anyone who lives in reality. But that's my knee-jerk reaction: after I take a deep breath, count to ten, and allow myself to think –'What's really being said here?" Perhaps it's just a simple tip to use the time that's intended for the purpose of the intention: if it's prep time, do prep.
Okay– fair enough.
At my school, often there is class coverage. This year's been different because we have new administration, and people actually want to come to work. To be fair, in the past many staff members have had serious medical issues, and the guest teacher shortage was at crisis levels. This year, I'm expected to attend a team meeting once a week, and oftentimes during my prep I'm running around to the copy room or trying to make sure my two preps are done in one. This year also my projector sported major issues, and just before break the IT department fixed it. That is three months of spotty technology I was dealing with during my prep time.
And like I said, I have two classes this year, well, three, because Humanities is both English/Language Arts and Social Studies, and Computer Skills I elective, so yes, three preps in one. That allows for about 15 minutes per "prep." For me, it's setting up the learning targets, success criteria, making sure the room is clean, free of trash, technology is working, I use the restroom (my last chance of the day, and I have morning prep), and reply to student, parent, or administrative e-mails. I don't go to the staff lounge, in the morning or at lunch –it's a toxic place, inhabited by a troll, and I've learned not to step hoof over that bridge. (I believe that will change as the culture changes at my school, because the admin staff does not broker any nonsense from mean people. But until the troll(s) find their goats elsewhere, I'm steering clear.
Now: I realize I needed to take a deep breath, stow my umbrage: most of the things that are considered duties for prep time I do ahead of time, when I can focus, without interruptions, and there's a bathroom nearby, so yes, usually at home. Prep time is not meant for actual prep–it's meant to get my head in the game, as it were. I can't think of anything more stressful than trying to use prep time for its original intention, but maybe that's John's point: when trying to clear the time clutter of a teacher's day, be intentional, and do what's best for you.
In the meantime, here are some other tips he provides, as well as Angela Watson's post. Let me be clear: in no way am I a martyr or 'service to others' kind of personality. That is not my style. But I am very conscious of how I spend my time, and go by the rule if it's not giving me some kind of satisfaction or joy, then let it go. By following that simple rule I've learned I don't need to clean all the time, and I'm not a perfectionist. Heck, don't believe me? Ask my husband how many times I've gone to the grocery store this year. The other factor to consider is at what stage the teacher is in — now my sons are older, more independent, and that alone is freeing and joyful. Sure, do I miss toddler kisses and big sloppy hugs? The secret is big 18-year-olds still hug their moms, and 21-year-olds still inspire with grand conversations. I don't come home tired anymore, and I look at the first year teachers who are so exhausted in, and this is a harsh truth, there is a certain amount of dues that must be paid before any educator learns how to do the work/life balance. It sucks, it's painful, and the best way is to get through it.
Well, there, I just sucked ten minutes out of your life with this post.
Five years ago, I made a crazy New Year's Resolution. I decided I would do less. I was exhausted as a teacher. I spent hours late into the night grading papers only to arrive the next morning fueled by fatigue and a heavy dose of caffeine. I was running on fumes, inching closer than ever to burnout.

See, I wanted to prove to teachers that I was a great teacher. I heard about "those teachers" who showed up right before contract time and left right when it ended. "Those teachers" were the burnouts. They were the babysitters. They were the ones just phoning it in. See, I believed I had to be a martyr to be an effective teacher.

Then things changed.

I made the New Year's resolution to stick to a 40 hour a week schedule. I began showing up at 7:30 a.m. and leave at 4:00 p.m. I no longer felt stressed, exhausted, and overwhelmed.

And I didn't feel guilty about it.

See, I knew that I loved being a teacher, but I also loved being a dad and a husband. I loved writing books. I loved blogging. I loved reading. I loved playing catch with my kids in the backyard or building pillow forts in the living room without worrying about the massive pile of papers stacking up.
1. Use prep time for real prep. Don't use that time to go to the staff lounge. Spend that time filling out rubrics, planning lessons, and getting your class ready for teaching.
2. Deal with discipline issues relationally. It's amazing how much time you save by not writing referrals and detentions. If a student acts up in class, simply talk about it in the moment. It's a relational, conversational approach that works — but also one that means less time chasing kids down and managing a system. If you need to document the discipline, create a simple Google Form and submit it in the moment.
3. Grade less but assess more. Encourage students to do self-assessments. Choose fewer assignments to grade. Spend less time filling out your grade book. Teaching isn't supposed to be a data entry position.
4. Assess during class. If you're walking around seeing how students are doing, you might as well use that time to add comments to student blogs or pull kids aside for one-on-one conferencing.
5. Cut out the fluff. I never decorated my class. I left that to the students. Something as small as that can make a huge difference in terms of time.