Here is my attempt to help students using the Notice and Note strategies for one of my favorite short stories, 'Chivalry' by Neil Gaiman.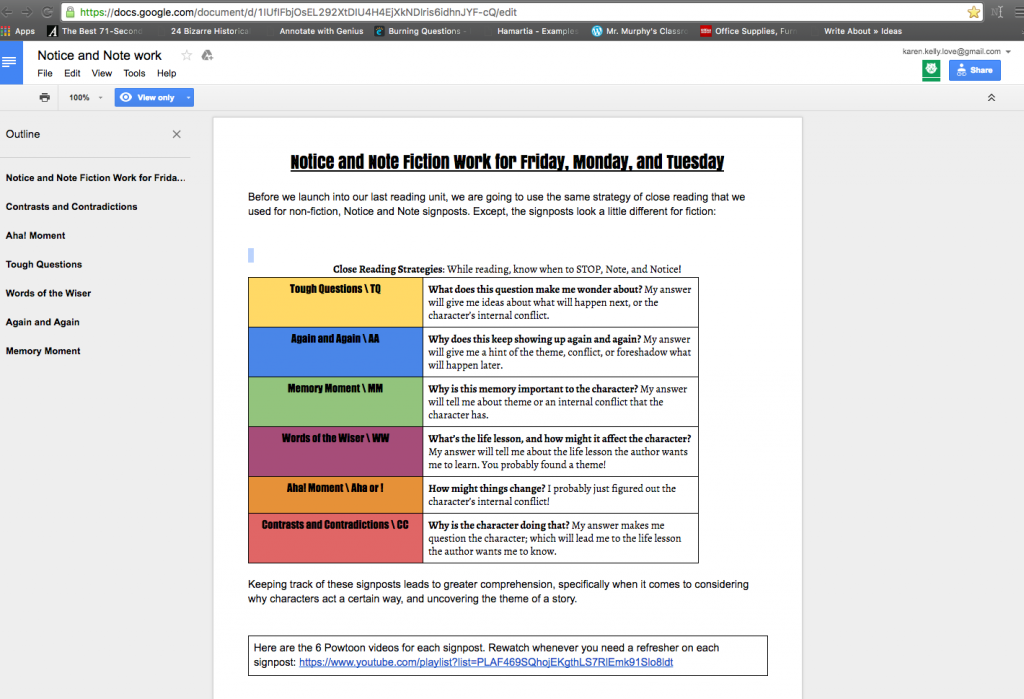 Or:
Wait, you know what? I think you might enjoy doing this yourself. I don't want to spoil the story for you.
I believe there is an example of every signpost in this story. Read it out loud to your students in your best English accent (if you don't have one already). Enjoy.
This book of short stories is well worth it:
//ws-na.amazon-adsystem.com/widgets/q?ServiceVersion=20070822&OneJS=1&Operation=GetAdHtml&MarketPlace=US&source=ac&ref=tf_til&ad_type=product_link&tracking_id=mrsk06-20&marketplace=amazon&region=US&placement=0061450162&asins=0061450162&linkId=294d0b937f0eedcb5fb1277dff77d0ea&show_border=true&link_opens_in_new_window=true&price_color=333333&title_color=1b1f24&bg_color=dfe6f0