I wish I had written this: Taking Sides: Revolution or Oppression.
Teaching critical thinking skills is not an option. It never was, but seemed to be kept for the elite or college-bound.
One cannot teach a skill in isolation. It cannot be a stand-alone, one-off concept. Skills must always ALWAYS be connected to a bigger understanding and knowledge building. Silo teaching "may help teachers, but does nothing to help students." It's imperative to make the distinction between the skill, its assessment, mastery and its application.
About three years ago many teachers collaborated to create a unit on water. Coincidentally, in Ainissa Ramirez's article "Smashing Silos, water is also used as a cross-content topic: 
One question you might have is: "How do you apply these new ways of teaching to the standards?" There are many topics that can be taught by showing the interrelation and complexity of issues while still teaching the fundamentals and linking to the standards. A key topic in the 21st century is water. This is a challenge that our children will certainly have to face. The topic of water does not fall under just history, science, math, political science or economics — it falls under all of them. As recently as 2012, The Economist2 wrote a special report entirely on water. Why not prepare students now for problems with complexity?
But I cannot explain my abstract pedagogy to others sometimes. That I have the expertise, the volume of work — units, lessons, ideas, texts, etc. I don't speak the same language, and it gets lost in translation.
But allow me to strive for clarity: skills are critical to teach. The direct instruction of teaching even the deceptively simple task of finding a central idea cannot be separated from content. But it is our job as ELA teachers to teach and assess the skill, and then by grace, goodwill, or sheer determination the other content area teachers will understand it's not optional. 
Someone asked me a fantastic question today, and asked specifically what and how I teach 'central idea.' I have many lessons for this, but I couldn't answer, because my instruction evolves with new information and learning all the time. It's like trying to pinpoint the moment where a snake decided to become a skink.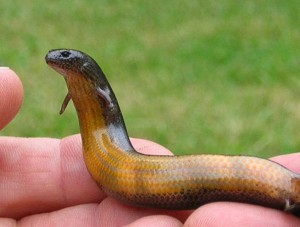 After careful study and reading, my interpretation: 
Main Idea: topic.
Central Idea: topic and author's purpose – thesis
Theme: complex, universal truth and exploration
Some suggest central idea is intended for informational text, while them is intended for literary works. Some even use these terms interchangeably, which makes teaching it difficult. 
//giphy.com/embed/oHDfaSKeaEH0Q
TOPIC IS NOT THEME.
TOPIC IS NOT THEME.
TOPIC IS NOT THEME.
Okay. I'm home now.
My apologies: the gravitas that this post demands slipped past me. It's still summer, after all. I have one more week, kind of, sort of, but not really.
Here's where I landed:
The work of a PLC is to focus, with laser intensity, a few things and teach them exceptionally well. Preferences and bias for instruction matter only in the instance of what do they do when they 'get it' and when they don't. And it all matters. My life as a reader and writer serves my students well. It provides authenticity. Someone else's choice of text is just that: their choice.
I cannot teach without the support and collaboration from other content areas. I cannot teach in isolation. The compelling urgency to make connections and allow for talk lightens the shadows and the burden.
A mentor said to me years ago that their grades can't be more important to me than they are to them. I finally really understand that now. It's not about 'accountability' or 'responsibility' –two words that are used as code for 'lazy' and 'poverty problems.'
It is my job to make the learning important to one and all because it is their life.
Their life.
That's the only side.
PS "Kick these instructional strategies to the curb."