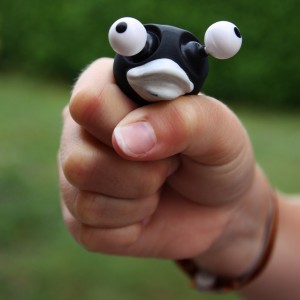 It's Spring Break in my district right now, and I cannot help but contrast it to many other spring breaks from teaching years past. And though my sentiments are squarely shaded by nostalgia's obfuscating pen strokes, this spring is different because of some missteps with the TPEP (Teacher-Principal Evaluation Project) new teacher evaluation systems, and how it's causing me hyperventilating levels of stress. When I attended the full two week training two summers ago, I left the professional development days full of hope and renewed energy. The rubrics! The heights! The "I-got-this-can-do" belief in myself! Well, that's not how it's played out, and I'll leave that for a post for another day.

But one thing spring does bring (hey, it's National Poetry Month after all), is the zing of clean: I dust off bookshelves, and reorganize a few hot spots around the house. There are some books that demand revisiting in times such as these, these times of confidence splintering and self-doubt. What did I read, and what did I put into practice, so I know I'm growing and responding as a teacher? These are my top ten:
10. The Well-Educated Mind by Susan Wise Bauer
9. The Annotated Series published by W.W. Norton & Company
8. The Illustrated Man by Ray Bradbury
7. I Read It, But I Don't Get It by Cris Tovani
6. Guys Write for Guys Read, edited by Jon Scieszka
5. Readacide by Kelly Gallagher (or anything by Kelly Gallagher)
4. The Writing Thief by Ruth Culham
3. Notice and Note, Strategies for Close Reading by Kylene Beers, et al
2. Understanding by Design, Grant Wiggins and Jay McTighe
1. How to Be An Explorer of the World by Keri Smith
This brief curated list doesn't begin to illustrate the influence of particular books on my teaching practices, but it's a solid start, kind of 'if I was on a deserted island and had to teach the coconuts' kind of thing. But they each are weighed under the recurring teaching points for middle and high school students:
*Do they help teach/model essays?
*Do they address a love for reading?
*Do they address a yearning for creativity?
*Do they provide a clear pathway for my practice?
If I can answer 3/4 to any of that criteria it made the list.
What books do you repeatedly return to when you're feeling shaky?